Get A Free Quote
Don't put yourself and your family in any more danger. Call Asbestos Removal Perth WA now and free your home from the risks associated with asbestos
INDUSTRIAL SERVICE
Owners and managers of industrial facilities are legally bound to clear their sites of asbestos cement sheeting and ensure the safety of their workers. This requirement includes both identifying the presence of asbestos and conducting its proper removal, within the strictures of the building.
Legally speaking, industrial facility owners must assume the presence of asbestos until there is proof this is not the case.
If you do find asbestos, the next step is finding contractors who know how to remove asbestos from an industrial facility. Work on this scale is not a DIY asbestos removal task, as there is a lot of work. A professional contractor team is the best choice.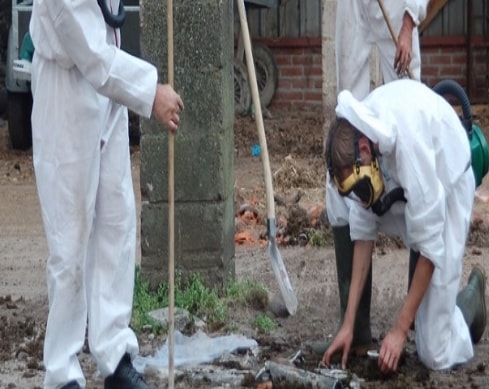 Organisations such as Asbestos Removal Perth or Aware are experts in dealing with this situation. We can conduct the identification, removal, and disposal of the asbestos cement sheeting and debris.
By calling professional contractors, you get more than just a crew and asbestos bags.
You get a team that will monitor the air in the area. Air monitoring helps determine if an area has fibres, if the removal is contaminating surrounding spaces, and if the process is complete and the zone is safe to enter.
Professional contractors bring specialised equipment for sealing off a space to prevent the spread of the fibres. At the same time, they also have access to specialised gear for the containment and disposal of the asbestos.
Finally, contractors such as Asbestos Removal Perth have all of the required licenses and partners. This certification means that we can dispose of all of the asbestos properly and our work meets all international standards required by law.