Get A Free Quote
Don't put yourself and your family in any more danger. Call Asbestos Removal Perth WA now and free your home from the risks associated with asbestos
Air Monitoring Services
One of the dangers of asbestos cement sheeting is air contamination. If the asbestos cement sheeting is intact, that's one thing. It is another problem entirely if the sheet is not intact.
The fibres are small, often hard to distinguish from other materials. In many cases, people don't notice them because they're mixed in with ordinary dust and debris from a renovation.
Air monitoring is essential when conducting renovations or removal of asbestos. It is just as important as the asbestos bags and knowing the safety procedures tied with how to remove asbestos. Sadly, it is also something that many who conduct DIY asbestos removal do not perform.
Air monitoring must adhere to a standard. These are set by the Guidance Note on the Membrane Filter Method for Estimating Airborne Asbestos Fibres.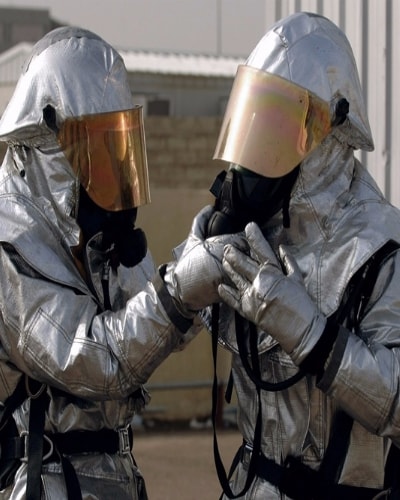 A contractor must have accreditation from NATA to perform air monitoring. That accreditation comes with adhering to the standards noted above, and nothing less. When doing asbestos removal, be sure to hire Asbestos Removal Perth, Arca, 1stchoice, or other contractors who have this certification.
Here are the forms of air monitoring.
Background asbestos air monitoring is meant to access the presence of fibres in the air. Contractors carry this out before the removal of known materials, to see if space is already contaminated.
Control monitoring focuses on areas surrounding a removal zone. The goal is to verify that the containment is effective, preventing the fibres from spreading.
Finally, clearance monitoring is done after the removal. Think of it as a final sweep, making sure that all fibres are clear and the contamination is not present. The process verifies that the zone is now safe for occupation and the containment gear no longer needed.